UPDATE: Washington County woman charged after child found dead | News
UPDATE: A Washington County woman faces charges in connection with the dead infant found this weekend.
According to Sheriff Thomas Smith, she is Jessica Ballard, age 24, of Warthen.
She is charged with cruelty to children and making false statements.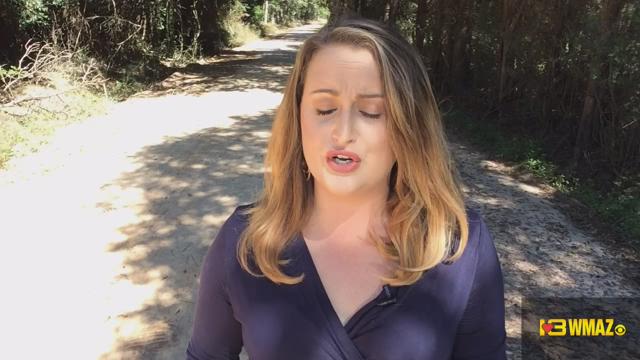 But Smith would not explain her connection to the case or say whether the dead child was hers.
He said Ballard has not been arrested because she is in a local hospital. He would not say why she's in the hospital. but said she's in stable condition.
Her employer, the Boys and Girls Club, has also released a statement saying she has been suspended without pay as of Wednesday night. Here is the statement in its entirety:
10/14/2015
STATEMENT FOR IMMEDIATE RELEASE:
Allegations of misconduct by an employee of the Boys & Girls Clubs of the CSRA – Washington County have been reported. We are deeply concerned about these allegations, and are cooperating fully with local law enforcement authorities in a thorough investigation of this case.
Pending the conclusion of the investigation, the employee has been suspended without pay, and is barred from any access to Boys & Girls Club facilities and programs.
The Boys & Girls Clubs of the CSRA has as its primary concern the safety and well-being of the young people we serve. We do not tolerate illegal or inappropriate activity or behavior on the part of any staff member, volunteer or youth member.
We will withhold further comment on this case until the investigation is completed and the case is resolved.
Thank you.
CONTACT:
Kim Evans
Executive Director
Boys & Girls Clubs of the CSRA, Inc.
------------------------------------------------------------------
The Washington County sheriff's office is investigating the death of an infant found this weekend on a dirt road.
Sheriff Thomas Smith said the body was reported around 3 a.m. Sunday on Middle Hill Road That's off Highway 15 north, outside Sandersville. He declined to say who reported it or how they found it.
He says the child's body was sent to the GBI crime lab in Atlanta for an autopsy.
The body apparently had been in the woods for awhile and had been disturbed by wild animals. Smith said it was a young white child, but investigators could not say for sure whether it was male or female.
Check back with 13WMAZ.com for updates on this story.