Washington County may vote on plan to bail out hospital | News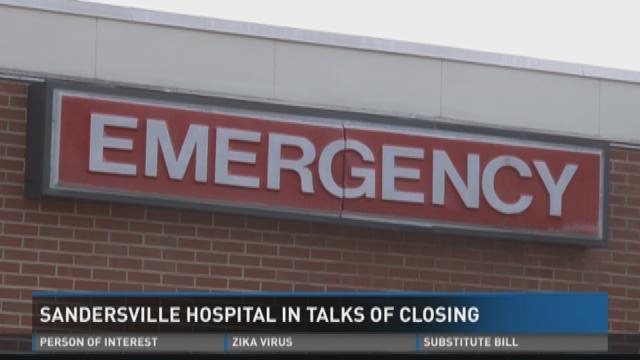 Washington County commissioners are scheduled to vote next month on a plan to borrow money to help keep their local hospital open.
If they approve, the plan would go before county voters in May.
County administrator Chris Hutchings says the bond money would go to update the Washington County Regional Medical Center in Sandersville and try to get its finances back on track. Since 2012, according to a recent audit, the hospital has spent more than $4 million a year more than it raised from patient revenue.
The audit says the losses raise doubt "about the hospital's ability to continue as a going concern." The report also raises questions about the deal made by the hospital authority in 2009 when they hired James Childre as the hospital's CEO. Childre is a Milledgeville auto dealer. He left the job in 2014. The audit says Childre was paid $40,000 a month, or $480,000 a year.
It says hospital officials never did a salary study to set a proper salary for Childre, and that the previous CEO earned up to $162,414. The hospital also never did a formal search for the CEO, the audit says. According to the audit, Childre also hired as consultants or full-time employees 21 people through his relationship with Duke University.
The hospital paid them nearly $2.2 million over a six-year period, but notes, "We do not have the expertise to evaluate the qualifications or the effectiveness that these individuals provided."
The hospital also rented office space owned by Childre and sent vehicles to his auto dealership for repair, the audit says. In all, they say, the hospital paid more than $2.1 million to Childre or his company.
Childre was unable to meet with us for an interview.
Becky Haller, who said she was a longtime employee at Washington County Regional, said Childre meant well, did a good job and probably helped keep the hospital open. But Hutchings said all that money spent hurt the hospital's financial position and set back improvements there.
He said county commissioners are scheduled to vote Feb. 11 on whether to put the bond question on the May ballot.